Hypnosis in Red Deer or Online Across Canada and US
Discover how hypnosis can help you resolve your concerns.
Create harmony and purposeful meaningful change in your life with personalized hypnosis sessions from Hypnosis for Health and Happiness.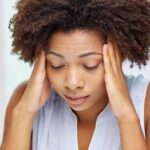 Are You Burnt Out From Being Stressed?
Is life weighing you down, or do you feel burnt out and anxious? Hypnosis for stress management is a very effective most clients see positive changes.
Are You Tired Of Smoking?
If you have tried "everything" — patches, gums, cold turkey, etc. — without permanent success, it is time to see if you are a candidate for hypnosis
Are You Suffering With Excess FAT?
Let's face it, you've tried every diet out there but you are still fat OR you lose weight and then very effectively put it all back on (and perhaps even more than).
Is Chronic Pain Holding You Back?
Hypnosis has been proven to be highly effective at diminishing the debilitating effects of chronic pain for many decades.
Call For Your Free Hypnosis Screening Today!
Why suffer when you can get the support you need?
Call for your Free Screening today! 403-33-HYPNO.
You receive the best service available, the lowest possible cost, with the least amount of hassle. Here's why…
What people say about hypnosis
Sleep I found the first thing that hypnosis helped with was my sleeping. I had trouble getting to sleep and staying asleep. Now all I can say is "where have you been?", now I feel great and I can sleep all night.
Weight and Sleep Before hypnosis I suffered from irregular sleep and emotional eating. Hypnosis has improved my life by helping me relax and to see myself better. My health is restoring and I remember to love myself.
Smoking I came to hypnosis to quit a 40 plus year smoking habit. Hypnosis has improved my life and I can see myself being a non-smoker and feeling good a life change and a healthier me. An additional benefit of the hypnosis is that I am more relaxed and I sleep awesome!
This sleep program is amazing!
Now I feel more calm, able to focus at work and more confident that I do a good job. I am on the right track for continuing to improve my outlook on life with work and my family. I am able to be happier because I have improved myself.
I have been coming for Hypnosis just slightly over 1 year now. To date I have shed 40 pounds and 26inches overall. The best benefit to be is the desire/need/want (which is almost like an addition) to exercise.
Hypnosis has helped me to regain energy and reach small milestones physically. My pain is reduced and I have more positive self-talk now.
In just 6 weeks I have lost 8 inches and 17 pounds. I look forward to exercise and walking every day. I have so much more energy.
20 pounds gone and less pain!
I am down 15 lbs and 7 inches after just 2 months! I have more energy and I am much more optimistic that an eight hour night of sleep could be achieved!
In 6 weeks I have lost 13 lbs and I am 8 inches smaller!
After 35 years of smoking, I quit after 1 hypnosis session.
I feel better about myself and I can handle any situation more calmly and confidently. I find myself getting along better with my wife and other people.
I have lost 35 pounds. I am still working towards attaining my goal. I know I am worth it!
Retired Farmer Quits Smoking After 50 years! It Works!
Hypnosis has improved my life by making me feel more confident and not so negative about myself. I have eliminated 32 pounds.
I feel happier with my life and lighter in my steps and know I have the tools to continue on this journey. So far 30 pounds shed!
I used to have terrible pain in my shoulder that would prevent me from sleeping. This is the first time in 5 years that I actually feel human again! I sleep now and my shoulder doesn't bother me.
After my first hypnosis session I threw away my cigarettes and all my ashtrays. I have not had a cigarette since and I don't even want one. I feel so much healthier and energized. I feel good about myself. Hypnosis gave me the kick in the butt that I needed to become a non-smoker!
I am more calm and relaxed and able to enjoy my friends and family more. I am gaining confidence and self-esteem. I have shed 35 pounds and 15 inches!
38lbs of Depressing Fat Gone!
We serve the Red Deer and central Alberta area including Stettler, Sylvan Lake, Lacombe, Blackfalds, Alix, Rocky Mountain House, Innisfail, Bowden, Olds and so many more!